MY ART IN SEMI-PERMANENT BOOK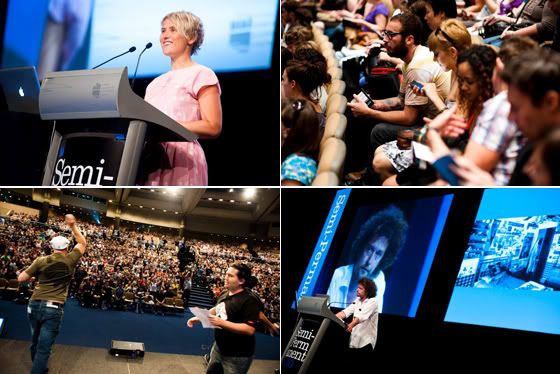 My artwork was chosen to be included in the 2010 Semi-Permanent book
which was released in conjunction with Sydney
Semi Permanent 2010.
My art is on the right page. Art on the left page is by Eirryn Porter.
Semi-Permanent is a design event, consisting of a conference and side
events which include exhibitions,
competitions, workshops and parties.
It's a week long celebration of all things design. Graphic Design, Film,
Art,
Illustration, Web Design, Photography, Visual Effects, Animation,
Graffiti, Motion Graphics, Stop Motion; all
these things and more.
Photos thanks to Semi-Permanent!
www.semipermanent.com